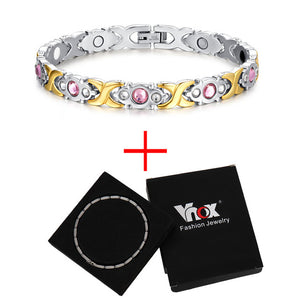 Pink Crystal Stone Magnet Health Bracelet
Sale price Price €25,00 Regular price
This elegant bracelet has shown great health benefits when worn long-term. It can help alleviate pain, reduce inflammation, reduce stress & anxiety as well as improve sleep.
Material: Stailess steel with magnets, negative ion and germanium
Length: 22cm
Width: 7mm
Weight: 17.8g
This product is NOT SUITABLE FOR: People with pacemaker, any other electrical implants and pregnant women.